We've all been there, trying to find something that you misplaced in a hurry.misplaced articles, While there are several companies offering Bluetooth tracking, there is one company by the name of TrackR that is trying to improve the crowded market. Their latest products unveiled at CES 2017 offers some cool technology to make sure you don't forget something important.
The first one is the Wallet 2.0, which as the name suggests, is the second generation of their Wallet tracker. The Wallet 2.0 offers an improved, credit-card form factor that stores into your wallet better. The company is going as far as saying that it is the "thinnest item-finder on the market" and that makes sense when it is only 2mm thick. Even when the tracker is that thin, it also offers a removable battery. When your wallet is eventually lost, the TrackR will track it up to 100 feet away via Bluetooth. When it is out of range, the device will use a GPS network of other TrackR devices to locate it. The TrackR wallet 2.0 will retail for $29.99 when it is released sometime in the spring of this year.
There is also the TrackR Pixel, which is a cheaper version of the TrackR bravo. The Pixel replaces the metal design on the bravo for plastic. As a result, the pricing is reduced from $29.99 down to $24.99. Preorders have already started for the Pixel, and like the Wallet 2.0, it'll ship sometime in the spring.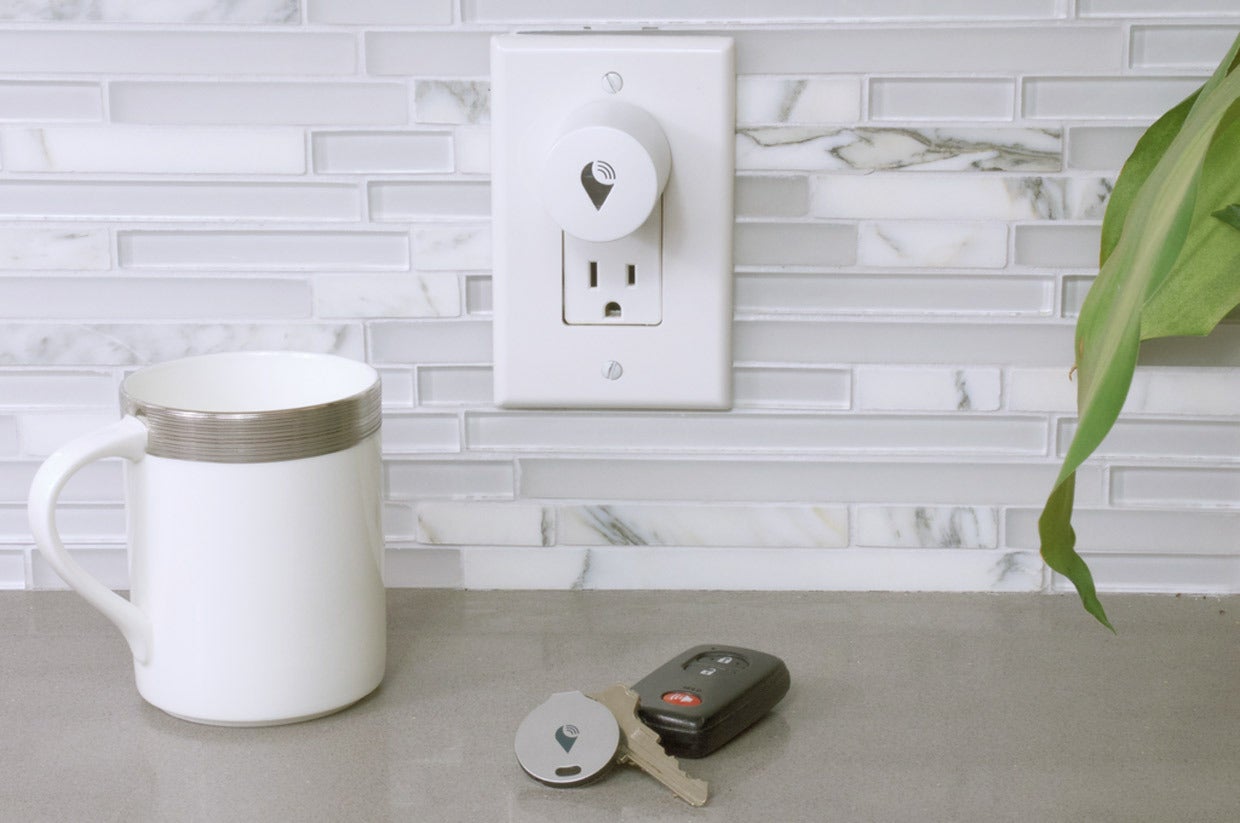 These two new trackers join an earlier announcement, the TrackR atlas, which is a Bluetooth and WiFi equipped wall connector that will expand the item tracking abilities indoors on a room-by-room basis. The atlas also supports Amazons Alexa-powered Echo assistants, making it possible to ask Alexa to locate what you lost. The atlas is currently up for pre-order on the TrackR website and is retailing for $39.99. It'll ship out sometime in the spring, just like the other two devices.
CES 2017 is just getting started, so stay tuned to TechDependent for more. To read up on all of our current coverage, click here.
Source: | No source was given |
–
Via: | The Verge |
–
Image Credit:  | The Verge | (2) | staticworld |